Who suits Pussy Girl Blue Gray Contact Lenses?
Jun 15, 2023 by PUPILNESS
Pussy Girl Blue Gray contact lenses can be worn by anyone who wishes to change the color of their eyes to a blue-gray shade. The suitability of these eye contacts lenses may depend on factors such as personal preference, skin tone, and hair color. Ultimately, it is a matter of individual taste and style. If you are interested in trying out these contact lenses, it is recommended to consult with an optometrist or eye care professional who can provide guidance on the suitability and proper usage of contact lenses.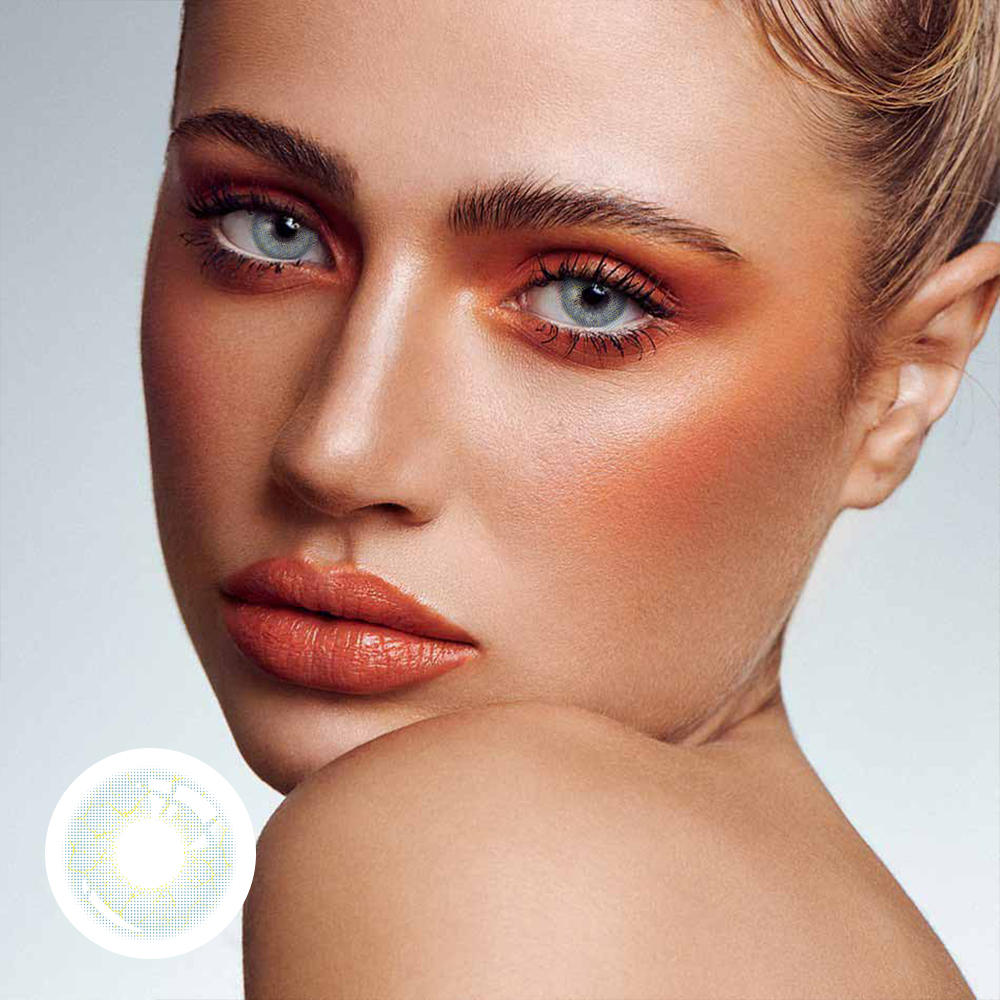 Pussy Girl Blue Gray Contact Lenses 14.2mm
The suitability of contact lenses, including the Pussy Girl Blue Gray ones, can vary depending on several factors. Here are a few points to consider:
Skin tone: The color of your skin can affect how different contact lenses online colors appear on your eyes. Blue-gray contact lenses tend to look particularly striking on individuals with fair to medium skin tones.

Hair color: Your hair color can also influence how the contact lenses complement your overall appearance. Blue-gray lenses can create a captivating contrast with dark hair, while they can appear more subtle and harmonious with lighter hair shades.

Personal style: Contact lenses can be a fashion accessory, allowing you to express your personal style and enhance your look. If you find the blue-gray color appealing and it aligns with your desired aesthetic, these contact lenses may be a good choice for you.
Remember that it's always a good idea to consult with an eye care professional, such as an optometrist or an ophthalmologist, before trying any type of contact lenses. They can assess your eye health, provide guidance on the proper usage and care of contact lenses, and help you find the most suitable option based on your individual needs.
Additionally, be sure to follow proper hygiene practices, such as washing your hands before handling grey eye contacts lenses and adhering to the recommended wearing schedule, to maintain good eye health and prevent any potential complications.