Green Contact Lenses Daily Wear 14.2mm
Apr 19, 2023 by PUPILNESS
Green contact lenses are a popular choice for those who want to change their eye color. If you are looking for daily wear colored contacts lenses, there are a few things to consider before making your purchase.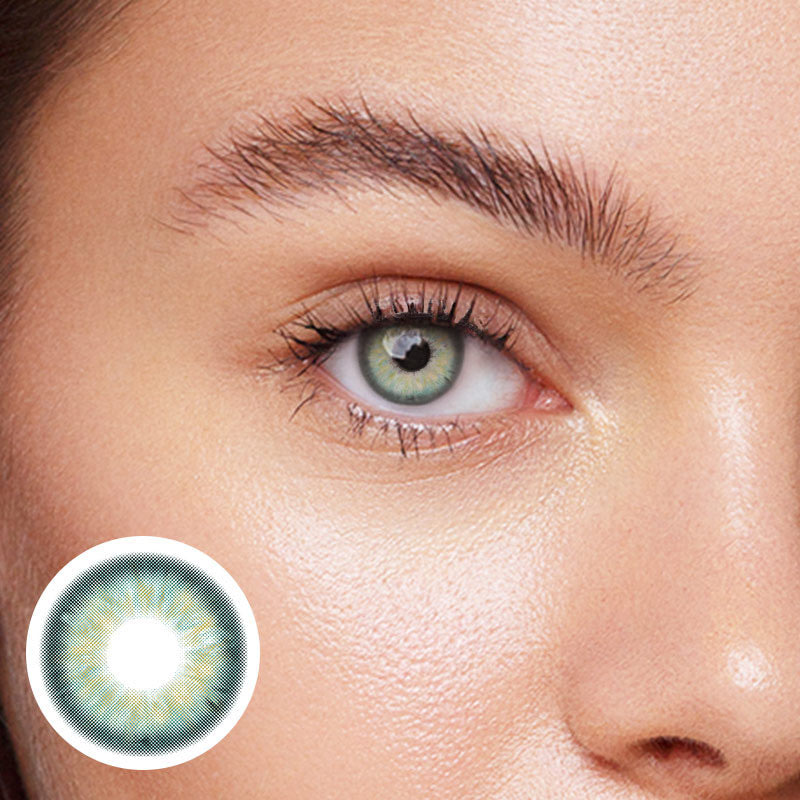 Green Contact Lenses Daily Wear 14.2mm
Material: Contact lenses are made from various materials, including silicone hydrogel, hydrogel, and rigid gas permeable (RGP). Silicone hydrogel lenses are the most popular choice for daily wear as they allow for more oxygen to reach the eyes and are more comfortable to wear.

Base Curve and Diameter: The base curve and diameter of a contact lens should be chosen based on your eye shape and size. If you choose the wrong base curve and diameter, the contact lens may not fit properly, causing discomfort and potentially damaging your eyes.

Water Content: The water content of a contact lens affects its comfort level. Higher water content lenses tend to be more comfortable but may not last as long as lower water content lenses.

Brand: It is important to choose a reputable brand of contact lenses. Brands such as Acuvue, Alcon, and Bausch & Lomb are well-known and trusted by many contact lens wearers.

Prescription: Lastly, it is crucial to have a valid prescription for your contact lenses. Your eye doctor can help determine the correct parameters for your contact lenses and ensure that they are safe for you to wear.
Overall, if you are considering daily wear green colored contacts, it is important to do your research and consult with your eye doctor to ensure that you are making a safe and informed decision.