Circle White Cosplay Contact Lenses Fit For Halloween Day 14.2mm
Apr 17, 2023 by PUPILNESS
Firstly, it's important to ensure that the white eye contacts lenses are FDA-approved and purchased from a reputable seller. Non-approved lenses can cause serious eye infections and even permanent vision loss.
Secondly, make sure to follow proper hygiene and care instructions when handling and wearing the lenses. This includes washing your hands thoroughly before touching the lenses, using only approved cleaning and disinfecting solutions, and never sharing your lenses with others.
Lastly, if you've never worn contact lenses before, it's a good idea to visit an eye care professional for a fitting and to learn how to safely insert and remove the lenses.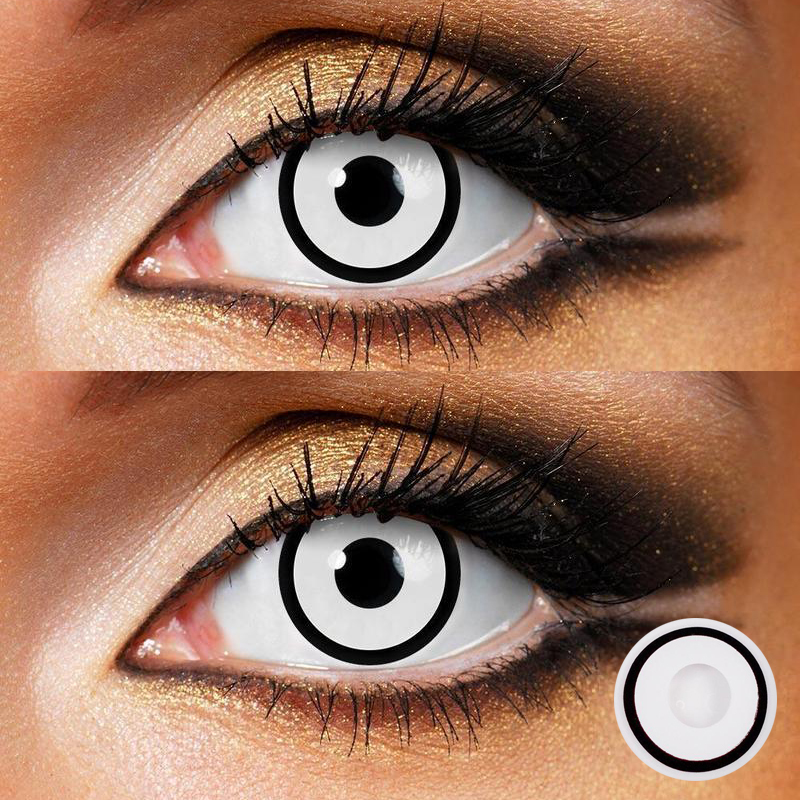 Circle White Cosplay Contact Lenses Fit For Halloween Day 14.2mm
Remember, while cosplay contact lenses can add a fun and unique touch to your costume, your eye health should always be the top priority.
Additionally, if you are planning on wearing circle white cosplay contact lenses for Halloween or any other occasion, it's important to consider the overall effect you are trying to achieve. White lenses can give an eerie, otherworldly look, but they may also make it difficult to see clearly or accurately judge distances. This can be particularly dangerous if you plan on driving or engaging in any other activities that require good vision.
It's also important to consider any potential discomfort or irritation that may come with wearing the lenses. Some people may find that contact lenses online are uncomfortable to wear for long periods of time, or that they cause dryness or irritation. If you experience any discomfort, it's important to remove the lenses immediately and seek medical attention if necessary.
Overall, while circle white cosplay contact lenses can be a fun and creative addition to a Halloween costume, it's important to take proper precautions and prioritize your eye health and safety.