Blind Midsummer Cosplay Contact Lenses Purple Color
Mar 29, 2023 by PUPILNESS
Before purchasing any contact lenses, make sure to read the product information and make sure that they are safe and appropriate for your eyes. It's also a good idea to consult with an eye doctor if you have any concerns.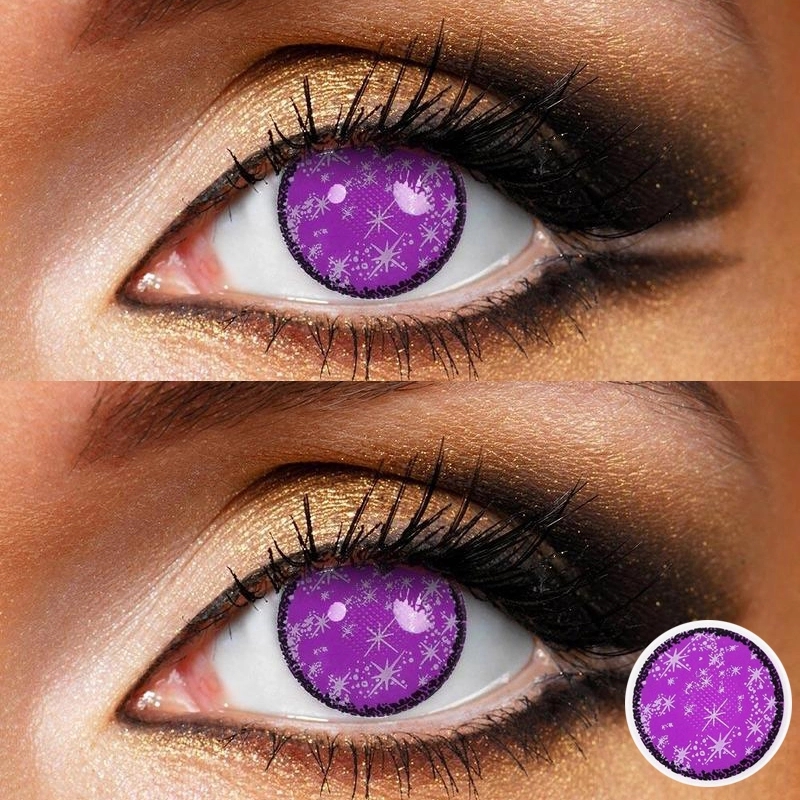 Blind Midsummer Cosplay Contact Lenses Purple Color
Additionally, it's important to practice good hygiene when wearing contact lenses, especially when using them for cosplay purposes. Here are some tips to keep in mind:
Wash your hands thoroughly with soap and water before handling your contact lenses.

Clean and disinfect your contact lenses as directed by the manufacturer.

Do not share your contact lenses with anyone else.

Avoid sleeping in your contact lenses unless they are specifically designed for extended wear.

If you experience any discomfort, redness, or other symptoms while wearing your contact lenses, remove them immediately and consult with an eye doctor.
By following these guidelines, you can safely and effectively use blind Midsummer Cosplay contacts lenses in a purple color to enhance your costume and bring your character to life.