Big Eyes Black Natural Style Contact Lenses 14.5mm
Apr 18, 2023 by PUPILNESS
Big eyes black natural style cosplay contact lenses are designed to enhance the appearance of the eyes, making them look bigger and more defined. They are usually made of soft and comfortable materials such as silicone hydrogel or hydrogel, which allow oxygen to pass through to the cornea, ensuring comfort and safety during extended wear.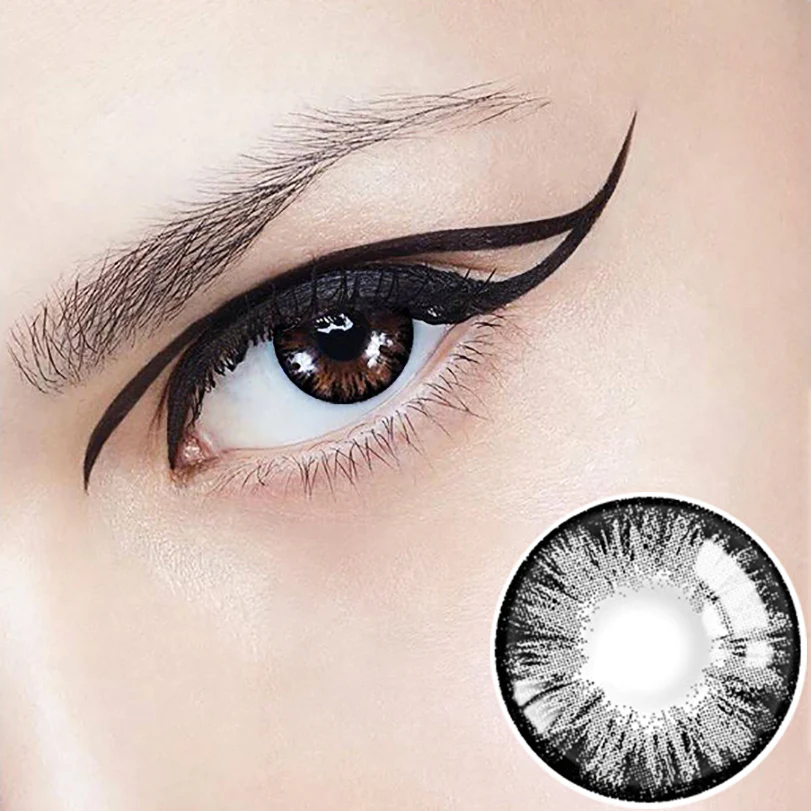 Big Eyes Black Natural Style Contact Lenses 14.5mm
These lenses are available in different styles and designs, including natural-looking options that blend with your natural eye color and provide a subtle enhancement, as well as more dramatic styles that feature a black ring around the iris to create a more defined and noticeable effect.
It is important to note that contact lenses are medical devices and should be prescribed by a licensed eye care professional. Proper care and hygiene are essential to maintain healthy eyes and prevent infections or other complications. Always follow your eye care provider's instructions for wearing and caring for your contact lenses.
In summary, big eyes natural style black eye contacts can enhance your appearance, but it is important to consult with an eye care professional and follow proper hygiene and care instructions to ensure they are safe and comfortable to wear.